Welcome to Va Va Smooth, the warm and welcoming, home-based, sugaring haven located in Calgary, Alberta! Let me take a moment to share my personal journey with you. Seventeen years ago, I made a life-changing move from Windsor, Ontario to Calgary. Since then, I've embraced the role of a devoted stay-at-home mom to my two amazing little boys.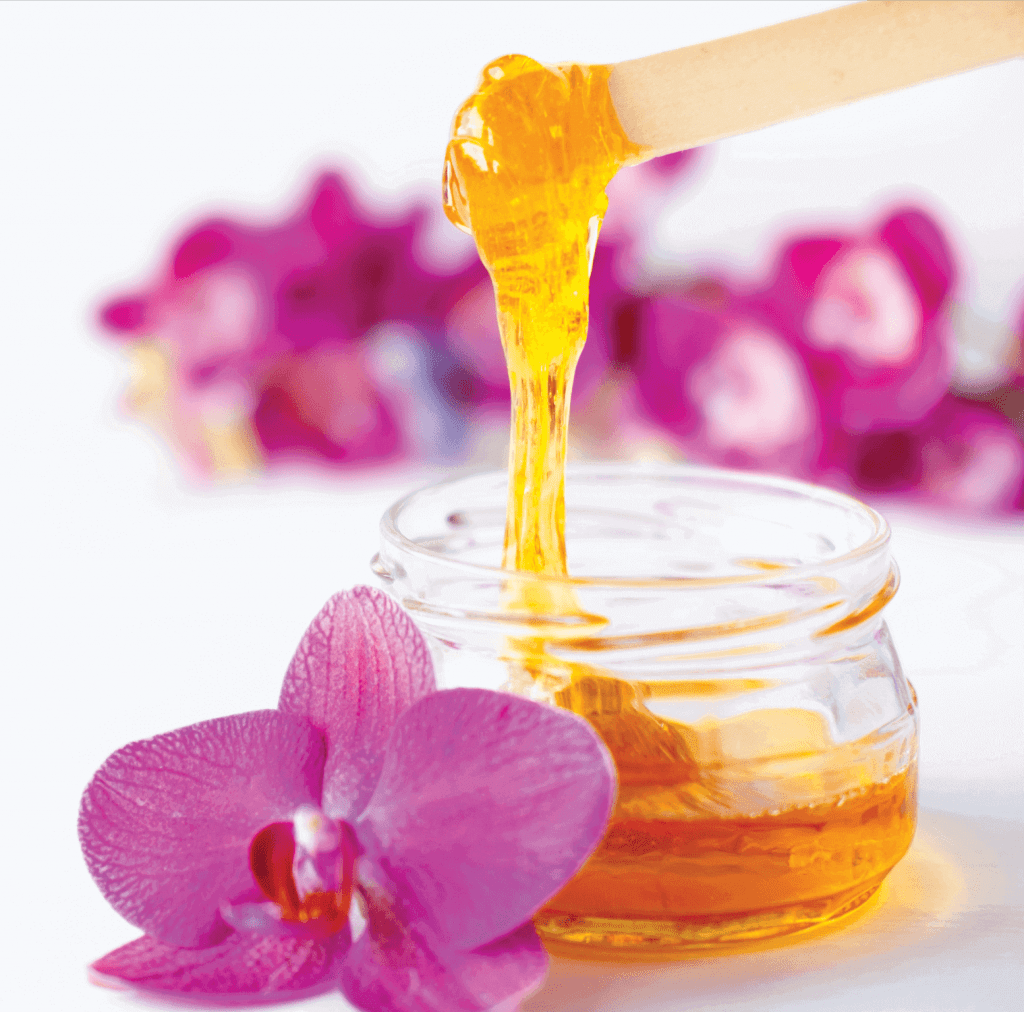 As someone who has always desired a career that brings joy and confidence to others, I decided to follow my passion for helping people feel good about themselves. Two years ago, I took a leap of faith and enrolled in a waxing course. Little did I know, this decision would lead me to discover the enchanting world of sugaring.
Sugaring, with its natural and gentle approach to hair removal, instantly captured my heart. It delicately adheres only to the hair and dead skin cells, offering a gentle exfoliation as it effortlessly removes unwanted hair. I couldn't resist sharing this remarkable technique with others. To ensure your utmost convenience and comfort, I've created a cozy haven within my own home, specifically designed to accommodate my cherished clients. It's a space where you can unwind, relax, and experience sugaring in a positive and safe environment.
At Va Va Smooth, my mission is to leave you with irresistibly smooth skin that lasts for weeks on end. The duration of this silky-smooth feeling depends on your personal preferences and the frequency of your sugaring sessions. But let me tell you, the results are worth every visit. I invite you to step into our warm and inviting space and experience the wonders of sugaring firsthand. It would be an absolute pleasure to provide you with exceptional service, as we embark on a journey towards the incredible feeling of long-lasting smoothness.
Join me at Va Va Smooth, where your comfort, satisfaction, and confidence are my top priorities. I can't wait to help you embrace your beauty and make you feel truly amazing.

Amazing experience, she's got a customer for life! First time with sugaring and I would never ever go back to wax. First time working with Chantelle, I simply love her! She is so warm and inviting, really made the experience comfortable! Thank you so much for connecting with me! Would highly recommend Va Va Smooth to anyone interested in sugaring.Thank you
Went to Chantelle (Va Va Smooth) for leg and bikini waxing. She is very professional, personable and gets great results. As for the pain of pulling out your hair, she makes it way more comfortable than standard waxing. I would highly recommend her.
She is awesome and a great neighbor. She did my legs flawlessly, no pain and no sting feeling after. Plus point is I can come without hassle as she is my neighbor. The smoothness is unexplainable, the hair growth after 2 weeks is not really thick. I love the softness, I highly recommend her.
It was good, went well, took a while for my sides of head hair to grow back and was nice and smooth. Highly recommended for any waxing Services: Sugaring, Men's waxing, Hairline waxing